The Crystal Warrior
By Maree Anderson
When career-focused dancer Chalcedony (Chalcey) is confronted by cursed crystal warrior Wulf, before either of them realize what's at stake Chalcey is bonded to Wulf and his life is in her hands. And when the Crystal Guardian's curse threatens everything she's worked for, Chalcey must figure out how to save Wulf before it's too late. (Winner of the Romance Writers of New Zealand Clendon Award for full-length romantic manuscript.)
***
When career-focused dancer Chalcedony (Chalcey) is given a piece of wulfenite crystal, Lord Wulfenite, Keeper of the Shifting Sands fief, emerges from the crystal and plants one on her. He's dressed like an ad for We Love Leather, with killer abs and delectable pectorals. He looks like the man of her dreams, but you know what they say: "If he looks too good to be true, run like hell!"
Wulf has finally escaped from a centuries-long hell and he wants Chalcedony more than anything he's wanted in his entire life. She doesn't stand a chance. Before she realizes what's at stake, she's bonded to Wulf and his life is in her hands. And when the Crystal Guardian's curse threatens everything she's worked for, Chalcey must figure out how to save Wulf before it's too late.
Click here to view an excerpt or download a sample from Smashwords
Click here to read an excerpt from The Crystal Warrior
Other books in The Crystal Warriors Series:
Click here to go to the book page for Ruby's Dream (Book 2 of The Crystal Warriors series)
Click here to go to the book page for Jade's Choice (Book 3 of The Crystal Warriors series)
Click here to go to the book page for The Crystal Warrior Series Bundle (Books 1-3)
Click here to go to the book page for Opal's Wish (Book 4 of The Crystal Warriors series)
Genre:
Paranormal Romance
Formats:
eBook & Trade Paperback
Length:
Novel; 92,000 words /320 pages
eBook Price:
US $0.99 (or US$ equivalent)
Trade Paper RRP:
US $12.99/ GBP 7.99/ EUR 9.99
Publisher:
Maree Anderson
Published:
August 2011 (eBook) April 2014 (print)
eBook ISBN:
Print ISBN:
9781465715142
9780992249854
Amazon ASIN:
B005H6Y60M
DOWNLOAD THE CRYSTAL WARRIOR eBook FREE at following outlets:
| iBooks Stores Worldwide |
| Smashwords |
| B&N US| B&N UK|
| Kobo | Google Play | Libiro |
| Amazon US | Amazon UK | Amazon DE
| Amazon FR | Amazon ES | Amazon IT |
| Amazon CA | Amazon AU |
| Amazon IN |
| All Romance eBooks |
BUY THE CRYSTAL WARRIOR eBOOK NOW FOR US$0.99:
(Note that currencies will vary between countries)
| Amazon JP | Amazon MX |
BUY THE CRYSTAL WARRIOR in trade paperback at the following outlets:
| CreateSpace eStore |
| Amazon.com | Amazon UK | Amazon DE |
| Adlibris Sweden | Adlibris Norway | Adlibris Finland |
| Barnes & Noble US | The Book Depository | BAM! |
| Booktopia (AU) | Bookworld (AU) |
| Chapter NZ |
| Fishpond NZ | Fishpond AU |
| Rakuten |
| uRead (India) |

Please note that Smashwords has multiple formats available:
Kindle (.mobi)

Epub (Nook, Sony Reader, Kobo & most e-reading apps)
PDF

LRF (older Sony Readers)

Palm Doc (PDB)
Please note that All Romance eBooks, Google Play & Libiro have the following formats available:
Kindle (.mobi)
Epub (Nook, Sony Reader, Kobo & most e-reading apps)
PDF
Get a free autograph for your electronic copy of any of my books at Authorgraph: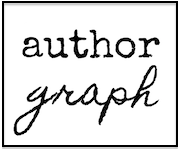 ~~~~~~~~~~~~~~~~~~~~~~~~~~~~~~~~~~~~~~~~~~~~~~~~~~~~~~~~~~~~~~~

Reviews for The Crystal Warrior:
Excellent
Holy Molly… Superb… Till the end Maree had me captive in her world of crystal warriors.
You gotta read this!
I really enjoyed this book. I was up until five am in the morning reading it. I had to finish it the next day. I loved the storyline and the humour. It reminds me of the Paladin series by Alexis Morgan, and I recommend it to anyone who enjoyed that series. I also recommend it to anyone who likes paranormal romance. In fact I enjoyed this book so much that I'm now going to collect the rest of Maree Anderson's books. It's a good thing I have a friend who owns a book store because I won't be able to track them down without her help. I like supporting New Zealand and Australian authors. It's patriotic. Loyalty to our authors means maybe they'll be the next Stephanie Meyer. Good luck on your new TV show Maree I hope we get it here.
Review by SLACKER888 (iTunes AU)
Excellent mix of modern day reluctant heroine meets hunky warrior of millennias past. Fast paced and humorous with enough action and drama to keep you riveted until the last page.
Oh, and as for 'those' scenes – move over 50 shades of gray, Maree Anderson had these nailed long ahead of that series!
Will Chalcey make the right choice? What is the right choice under the circumstances? Who will pay the ultimate price?
I thoroughly recommend reading to find out…enjoy!
Review by Adele (via Amazon US)
I love this book
I loved this series. i read this book and then had to immediately buy the next two. the warriors are cursed into their namesake crystals  if they find their soulmate they have a chance to break the curse and be free of the crystals. the woman in this series are strong vocal independent but vulnerable. i love them. i cant wait for more in the series to come out.
ABSOLUTELY AMAZING!!!!!
Alright Maree Anderson…u just made my top five favorite author list. I am so stoked with this book I can't wait to read the next one. WOW! This was truly an amazing read. I gotta say that I was not disappointed in the least. I am and will be checking out the rest of the books that were written by this author. Excitedly so!!!! If anyone out there hasn't checked this book out, I strongly recommend u do so. YOU WON'T BE DISAPPOINTED!!!
Review by Barbie Shannon (via Amazon US)
With his race dying and a need for females to increase their breeding stock, Wulfenite (aka Wulf) has no problem snatching women from an alien world if it ensures the survival of his own race. On his latest mission, he is thwarted by magic, and this mighty warrior and his fiercest fighters are cursed into pieces of crystal, only to be released when they find a woman who will bond with them and devoted enough to pass The Test.
Centuries go by and Wulf remains trapped in his crystal until Chalcedony (aka Chalcey) is called to him. She has no recollection of the hours that pass after she finds the crystal, but knows somehow it is something that has changed her life. When she faces a threatening situation and her crystal is broken in the struggle, Wulf finds himself released from his prison only to learn that in only 28 days he will return to it and die if Chalcey fails The Test.
There are plenty of romances featuring cursed heroes trapped for centuries only to be freed by true love, but this is one of the better ones. I enjoyed the ambiguity surrounding Wulf's history, plus the leading lovers' questioning of their own feelings; are they truly in love or being manipulated by a spell to feel something that isn't real? The addition of several other characters, such as Chalcey's friends Sam and Jai certainly add to the plot, plus Chalcey's mother's role adds a nice twist. Her connection to the crystal warriors however didn't prove the surprise it should have been considering what her name is. Also there are only a few brief descriptions of the other cursed warriors, but I look forward to learning more about them in the other books available in this series "Ruby's Dream" and "Jade's Choice"
Review by Book Addict (via Amazon UK)
Wow!
This is a real page turner. I literally could not put it down. Heart wrenching, humorous, and a whole lot of sexy. One of the best books I've read in a while.
Review by Hail to Dervish (via iTunes)
New Favorite
Just found my new favorite author! Amazing book. Had me on the edge of my seat then sent me flying!
Review by Blondandkooky (via iTunes)
Fantastic, cannot believe its a freebie!
This is a well written, full length paranormal romance (about 650 nook book pages). A few well placed sex scenes but not (thank you!) so much that you feel the story is lost and you are reading written porn. (I so get over that!) Characters were well flushed and the plot was captured perfectly. I didn't want to put it down! I plan on purchasing the rest of the series and looking into her other series as well. Shades of Lara Adrian, JR Ward and Victoria Danaan can be felt in this novel. I highly recommend. Readers should be over the age of 16 due to brief sexual scenes. Beautifully written. Thank you, Ms. Anderson for this fantastic free book. I wish more authors would stick to your style of romance writing. This is truly a romance and not a smut book.
Review by Jennifer Keller (via Barnes & Noble)
Wonderful Surprise
I found a free copy of The Crystal Warrior and wasn't expecting a lot. I was very surprised when the story hooked me from the first pages. The story is original, charming and the characters are very likeable and I couldn't wait to read about the other warriors. I already have two more warrior stories in my kindle, waiting to be read. This book was a really nice surprise and I can't wait to go back in to the warriors world and see what happens next.
Review by Reading Addict (via Amazon)
A Cursed Warrior Seeking Redemption and a Disillusioned Dance Instructor Get A New Chance
I picked up this book because I thought the blurb sounded interesting and at the time it was free so I was willing to take a chance. I am so glad I did because I've now found a new series to enjoy.
The world building of this story was very creative and refreshing when compared to the majority of romances with fantasy romance blended with the contemporary that are available out there. It is the story of Wulf, a mighty brutish warrior of the past, from a parallel world who follows the dictates of his elders and their people's needs to conquer others and take their women. He is punished for these sins in the form of a curse that imprisons him and several of his warriors inside crystals that bear their names until they are matched up and redeemed by their true love. It is also the story of Chalsey, a strong and independent woman of the modern world who is trying to fulfill a dream by starting her own dance studio all on her own though she does have a very supportive friend who stands by her constantly encouraging her to enjoy life and not take it so seriously.
The day that Chalsey gets turned down for her latest request for a business loan ends up being a turning point. She enters a crystal shop only to have an odd experience with one of the crystals on display and the odd little owner gifts it to her. But then her day just goes further downhill when her best friend sets her up with a loser and the said loser hurts her before she is rescued by a hottie warrior-like man from her dreams who insists that he must be with her. Too bad Chalsey is almost too stubborn and insecure for her own good forcing Wulf to pull out all the stops (including help from Chalsey's bestfriend Sam) to bring her around.
The mystery of the crystal and the crystal warriors is finally divulged by an unlikely source and instead of things growing simpler the situation for Wulf and Chalsey is amped up ten fold.
The plot for this one was complex and took a long time to build. Much of the first half of the book I spent impatient with the pace and what felt like a bogging down from all the sub-plot going on hoping it would get on with it. There was the establishment of the characters, the introduction of Wulf's past story thread along with the present story thread, the subplots involving the dance studio, Chalsey's life and the lives of her friends and the creepy exs which weren't bad, but all I really wanted was to get down to the point of the Crystal Warriors and what that all meant. Fortunately, my patience paid off in the end. The story zeroed in on the main plot and got pretty intense with Chalsey and Wulf faced with some big choices and danger lurking for them.
The main plot for me was the romance between Wulf and Chalsey. I was on the fence about how it was being handled at first. I'm all for spunky heroines and I do see the sense in not just getting it on with a perfect stranger who is being insistent. I would have kicked him out too. The part I didn't like was lying to her best friend and denying her attraction for Wulf and then getting an attitude when her best friend takes her words at face value. I just couldn't figure out her insecurities. She would flip back and forth between thinking that she'd never find a guy who saw past her appearance and she wanted to be desired for herself to doubting that Wulf or anyone else could see her as beautiful. Sorry honey, you can't have it both ways! But eventually, things got to the point where Chalsey allowed Wulf into her life so I guess I'll allow that she grew a great deal in the story and that Wulf was really good for her. He rescued her from an imprisonment of her own making as much as she rescued him from his crystal.
The characters were great. Chalsey is a blend of lots of things and as I said had a lot of growing to do. Wulf, even though he is the old time warlord with antiquated ideas about women, seems to adjust easier than Chalsey. He accepts the changes of a modern world even while retaining quite a bit of his warrior spirit and alpha male-ness. I loved Jai, Sam and Ezmeralda as the sidekicks they were almost scene stealers every time. Chalsey's mother garnished little sympathy for me even when she came clean. She was a cold-blooded gal who made a decision that made me cringe when I read it and I hated her for actively trying to force her decision on Chalsey when their situations were very different (not that I don't still condemn her for her own decision no matter the circumstances).
Whew! Guess I had a lot to say, but the general idea is that it was a good story that I recommend to those who enjoy contemporary romances involving a magical or fantasy element to them.
Sophia Rose, Guest Reviewer for Delighted Reader blog (via Amazon)
"Just picked up the 1st book in the Crystal Warrior series via a free thang on All Romance. Tried to stay up and finish it last night and gave up at 3am. Finally finished it this afternoon after deciding that the washing and cleaning could wait.
Wow… I really loved the characters in this. When I read the blurb I was not that interested in the sound of Chalcey – as in that I didn't think I would be able to identify with a dance instructer. Okay, my mistake! I am so impressed with how you wrote a strong and independent woman who stood on her own two feet, took no crap from anyone and ran her own business. That I could identify with 100%. I read a lot of romance and I often feel that the women are not as strong as they could be and that they are simply part of a story that involves snaring some hot guy and getting a HEA- almost like their actual character is unimportant.
So 5 stars and have some extra bonus cookies for writing a believable woman who I was rooting for. I wanted her business to be a sucess just as much as I wanted her to get the guy.
And kudos for the plot twist. Usually they're so obvious, but I didn't see that one coming at all.
I liked Chalcey's friends and the family dynamics that helped shape her character.
Wulf was a nice character too. (What's not to like about a guy in leather?) He was a complex guy, but what I loved about him most was that you didn't strip away his masculinity in order for him to 'settle down' and get his HEA. Too often books turn a bad boy into this domesticated mushy guy and strip away half of what made the character in the first place.
Anyway, what I'm trying to say is that I really enjoyed the book. I'm off to buy #2.
Keep up the great work."
Catriona (via email, reprinted with permission)
I had decided that I wasn't going to review any more romance novels since I get very few readers of those posts. When I finished reading the paranormal romance The Crystal Warrior by New Zealand author Maree Anderson I felt so refreshed that I had to change my plan.
[...] I found this story refreshing. Chalcey wasn't looking for love, she was intent on her business. She was an accomplished dancer with a dedicated staff and willing clientele. All she was missing was sufficient financing. I've read quite a few time travel type romances, and it is always interesting to see how the out-of-time person integrates into the new time. Wulf handled this well. He approached it as a warrior would a battle, just a different type of battle. It was interesting to watch. I am not a dancer, but I did enjoy the descriptions of the studio and the demonstration dances that Chalcey did with her dance partner. Almost made me want to sign up for a dance class.
There are currently three books in the Crystal Warrior series.
(Read the full review from Heather Pearson on Amazon)
Okay, I picked this up as a freebie but I knew ahead of time that the writing would be good. My daughter is Lemon from the YA review blog [...] and she reviewed and loved Maree's Freaks of Greenfield High. So I figured Crystal Warrior would be a safe bet -it was so much better than that! The characters are fun and well written, even the minor ones that don't get a lot of face time (Samantha and Marcus need their own non-crystal story!) The villains are believable which sounds dumb but this is a contemporary story and let's face it mustache twirling villains just throw everything off but you see them all the time in CR. Chalce is a girl after my own heart, even if I have two left feet. She fun and feisty but not so perky that you want to smack her every time she opens her mouth. When she hurt it felt real and not like -oh, this will last a page and then everything will be fine. Wulf manages to be a total alpha male -He's from medieval times and an alien to boot! – but is a quick study in the art of seducing his woman. I loved this story and plan to read them all!
Lisette Carrithers (via Amazon)
This book has it all, and leaves you wanting the next book in the series NOW! Chalcey is an independent woman who knows exactly what she wants, and how she plans to get it. She's worked hard to achieve her dream, and isn't about to let it go for the sexy stranger who rescues her from the Date from Hell. Even if he does make her pulse race, and her body ache for forbidden pleasures.
Wulf is a Crystal Warrior, brought here by a magic neither he nor Chalcey truly understand. This is their story, and the author has crafted it with enough emotion, suspense and twists that I found it hard to put down. It's easy to see why it won the Clendon Award! I sure hope Ms. Anderson doesn't make us wait too long for the sequel!
The Crystal Warrior is an intelligent, fast, action packed read with a feisty, sassy heroine Chalcedony and a really hunky hero, Wulfenite. This book has it all including laugh out loud humor, danger, twists and turns, and both protagonists have gut wrenching choices to be made that leave you wondering right to the very end as to whether Chalcey and Wulf will make it. I absolutely love the concept of the Crystal Warriors, and Wulf's and Chalcey's story is well plotted and a fantastic read that has you wanting more. Ms Anderson is an excellent writer. It's very clear why this book won the prestigious The Clendon Award and I can't wait to read more.
I thoroughly enjoyed The Crystal Warrior. No surprises that it won the RWNZ Clendon Award – everything about it was beautifully crafted. Characters felt real – even ancient warrior Wulf – and I loved the interaction between modern day independent heroine, Chalcey, and her hero. There was humour, angst, passion, the works! I am looking forward to the next book in Maree Anderson's crystal warrior series.
Jennifer Lynne (via Goodreads)
A Paranormal Romance Gem
The sexy alpha male hero had me hooked from the beginning and I loved the sassy heroine who tamed him (just enough). The plot unfolded at a fast page-turner pace. Finding The Crystal Warrior was like finding a Paranormal Romance Gem. I can't wait for the next book in the series.
Must Read!
Do you love strong alpha heroes? If so, you'll absolutely love The Crystal Warrior.
The Crystal Warrior begins with a compelling prologue: An army of warriors sent from another world to pillage women of childbearing age. A brave old man desperate to protect his village. A crystal curse. I knew immediately I had a great story on my hands. AND the writing was excellent, which is a must for me.
[...] The chemistry between these two jumped off the page, and there was no putting The Crystal Warrior aside until I'd made it all the way through. Wulf is positively swoon-worthy, and Chalcedony was never the frail heroine, but fought for the one she loved until the very end.
Loved it from the first page to the last!
Recommended for adults.
(Read the full review from In The Book on Amazon)
~~~~~~~~~~~~~~~~~~~~~~~~~~~~~~~~~~~~~~~~~~~~~~~~~~~~~~~~~~~~~~
Artwork
Cover design by Rob Anderson
(Click on the image to see the full-size cover.)

~~~~~~~~~~~~~~~~~~~~~~~~~~~~~~~~~~~~~~~~~~~~~~~~~~~~~~~~~~~~~~

Other Books
Coming Soon:
Book 3 of the Freaks series
Book 2 of the Liminals series
YA: Series
Novels: Series
Novels
Anthologies
Novellas: Series
v>